From April 11th to 12th, the 2nd China (Chongqing) Electronic Intelligent Manufacturing and Industry Expo opened in Hall S1 of Chongqing National Expo Center. Smart factory "black technology" appeared.
The exhibition covers an area of 10,000 square meters, and more than one hundred domestic and foreign excellent electronic intelligent equipment manufacturing enterprises and international electronic equipment manufacturers participated in the exhibition, with more than 500 precision electronic intelligent equipment and cutting-edge equipment, including robots and visual systems , Semiconductor technology and application equipment, electronic materials, various types of laser equipment, and other production equipment in the middle and end of the electronic manufacturing industry chain, as well as related technical services and trade services.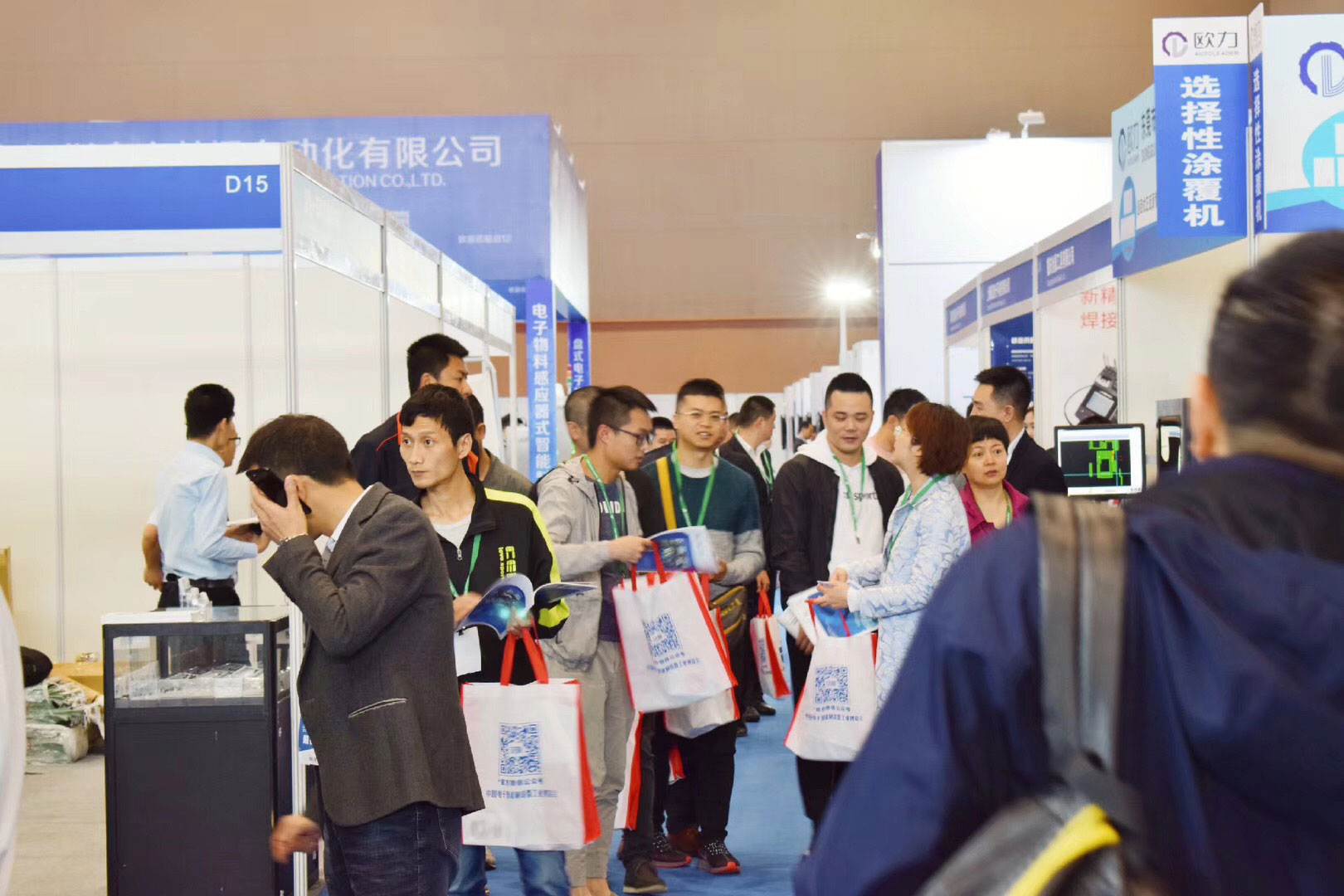 This expo presented a number of electronic intelligent manufacturing lines constructed by the latest intelligent technology at home and abroad to Chongqing and southwestern regions. Among them, the International Electronics Industry Connection Association (IPC) brought the IPC CFX Demo Line (IPC Global Interconnected Factory Data Exchange Standard Demonstration Production Line), and joined 17 companies to perform a complete high-end Internet smart factory production line on site, which will be fully visualized The process is presented on site.
After years of hard work, Chongqing electronics manufacturing industry has formed a full-field pattern of electronic manufacturing industries such as notebook computers, mobile phones, home appliances, avionics, security electronics, medical electronics, smart wearables and automotive electronics. Yujia, Chongqing is vigorously promoting smart manufacturing in the electronics manufacturing industry. According to the plan, by 2022, Chongqing will accumulatively promote the construction of intelligent production lines of 5,000 enterprises, and the market potential of high-end intelligent manufacturing equipment is huge.
The "2019 International Forum on Electronic Intelligent Manufacturing" was also held on the site of the expo, inviting experts and scholars at home and abroad to discuss the development direction of the electronic manufacturing industry and the company's strategy to cope with future industrial changes, and discuss the development of electronic information technology The material revolution and the impact of AI technology on the electronics manufacturing industry. In addition, during the exposition, activities such as the "National Welding Expert Selection Competition" will be held.
As a production China 's best quality and best-serving high-end printing machine in China, the leading brand of laser marking machine Right company Elaborate preparations, with their own new products to participate in this exhibition. Right company's sub-printing machine division and laser marking machine division, since the company's establishment, the company's products in solder paste printing, laser coding field With high visibility and influence, at this exhibition, the exciting G510 optical marking machine with high speed and The high-precision automatic solder paste printing machine A9 has attracted a large number of customers to stop and watch.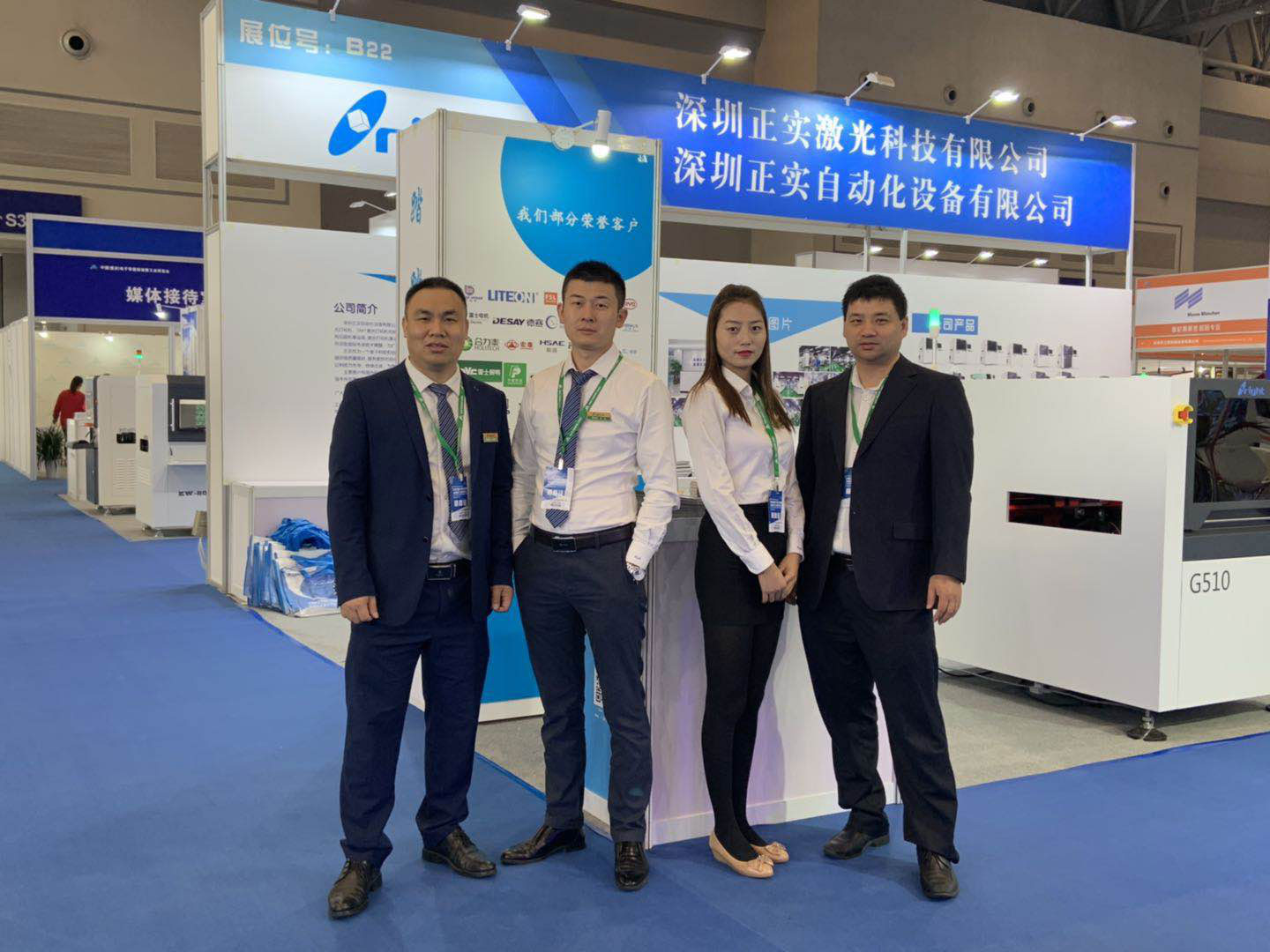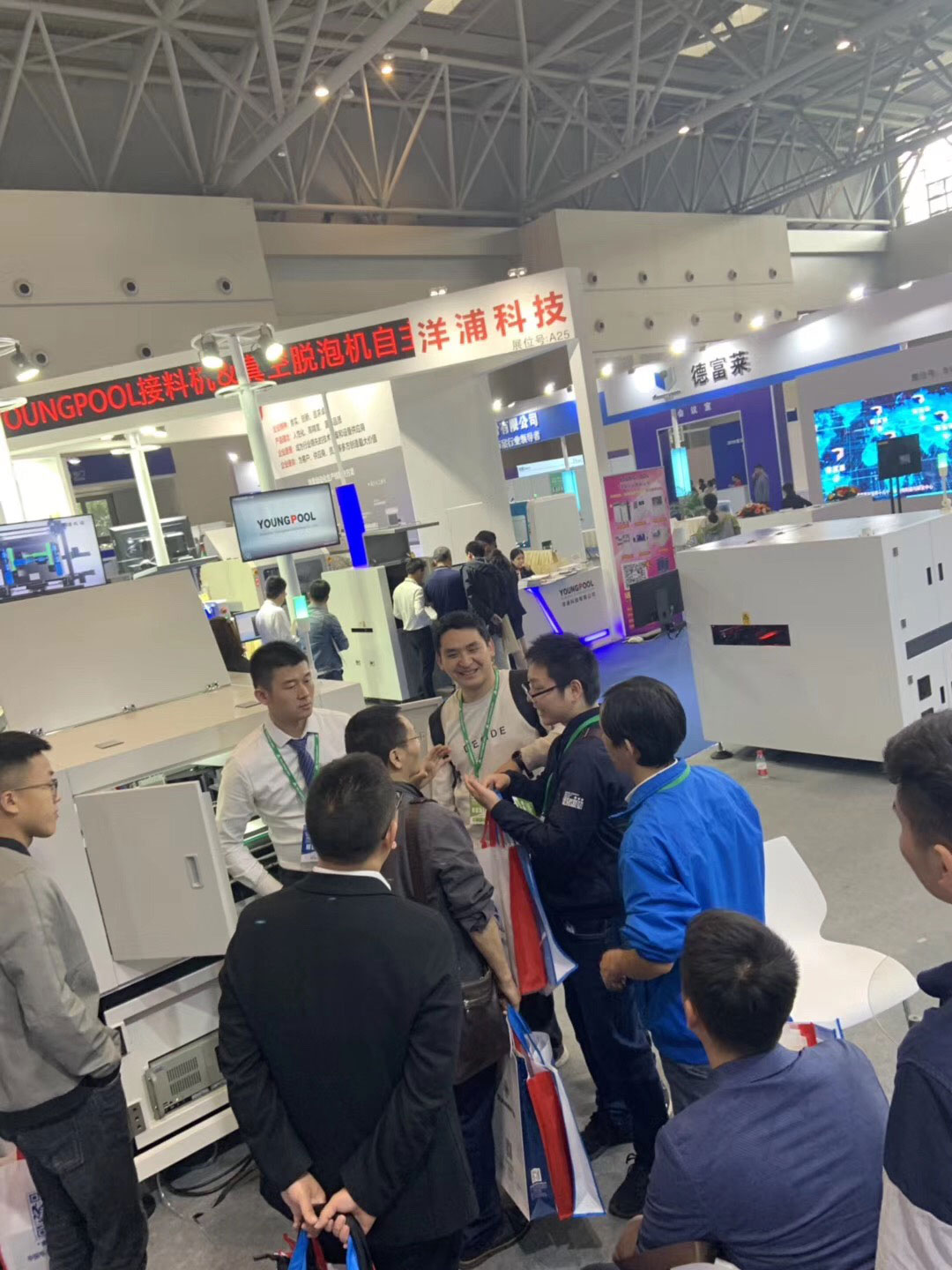 In recent years, the electronic manufacturing industries such as notebook computers and mobile phones in Chongqing have developed rapidly, and have become the largest gathering place of electronic manufacturing industries in China. Mainly to broaden horizons, open ideas, learn advanced, exchange and cooperation, make full use of this exhibition opportunity, communicate, communicate and negotiate with customers and distributors who come to visit to further expand the company's popularity and influence in the same industry At the same time, it also further understands the product characteristics of advanced companies in the same industry, so as to better improve its product structure and give full play to its own advantages. Right products serve Chongqing electronics manufacturing enterprises and customers better and more in-depth, assist the production of electronic manufacturing enterprises in Chongqing and southwest regions to shift to high-end intelligentization, and help companies improve their technology and high-end intelligent management experience Director Peng Sheng told reporters interviewed.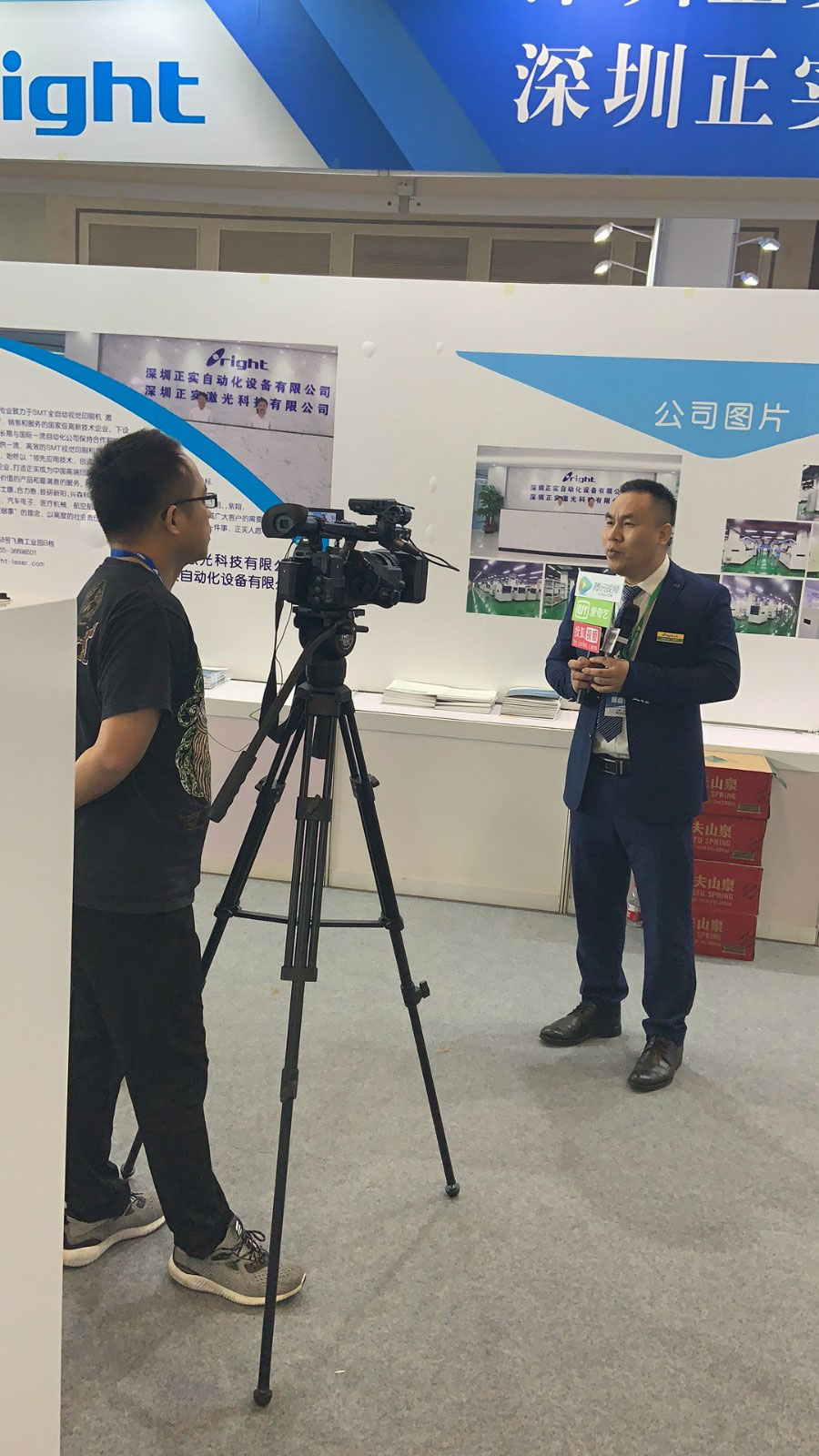 The two-day exhibition site * Right booth attracted countless exhibitors, and Right sales staff always communicated with exhibitors with full enthusiasm and patience. The characteristics and advantages of exhibits are The speeches and demonstrations were displayed most vividly, and each guest was answered questions in detail, and the printing process and laser coding technology were discussed in depth with customers.
Through this exhibition, our company has gained a lot, and reached an agreement with customers on the spot to purchase a Right automatic printing machine A9. Thank you for your technical support and recognition of Right brand. In the next step, we will continue to learn and introduce advanced technologies, continue to introduce excellent talents, continue to improve the sales network, clarify the next step of sales work, and strive to make a higher level in the field of printing, laser coding and other equipment. For the future smart factory, smart manufacturing, China's power, make contributions to the real people. Create more quality products to serve the majority of users and friends.
Right Company Profile
Shenzhen Right Automation Equipment Co., Ltd. is a national high-tech enterprise that produces high-end printing machines and laser marking machines in China. span> , has nearly one hundred independent intellectual property rights and invention patents, refined management system, strong production and delivery capabilities, covering the global sales and service network. And has successfully launched A series, L series SMT full Fist products such as automatic vision printing machine and laser marking machine, the main customers are domestic well-known enterprises BYD, Foxconn, Helitai, Jiyan Xinyang, Xingsen Technology, Hangsheng, Luan Mingjiahui, Xinruida, etc., involving smartphone , Wearable, home furnishing, automotive electronics, medical machinery, aerospace, LED and other fields, better meet the needs of customers in different fields.
  Right upholds the concept of "being upright and doing things practically", with a high sense of social responsibility and a strong sense of national mission to do everything well. Right people are willing to join hands with friends to create brilliant!
Right Company has a 11,000 square meter dust-proof and anti-static assembly workshop, specializing in the design, development and production of high-precision printing presses. The MPM team has successfully launched China's high-end printing presses and can provide solutions according to the special needs of customers. Right has always been based on innovation, quality, and reliability, and has achieved long-term cooperation with large enterprises such as the world's top 500 at home and abroad through integrity and quality.
Company address: Building B, Feiteng Industrial Park, No. 8, Huanzhen Road, Shajing Street, Baoan District, Shenzhen
Phone:0755-36698520
Fax:0755-36698501
URL:www.zs-smt.com www.right-laser.com www.zsprinter.com