NEPCON ASIA Asia Electronics Manufacturing Equipment and Microelectronics Industry ExhibitionIt was grandly exhibited at the Shenzhen Convention and Exhibition Center on August 28-30, with a display area of 60,000 square meters, which is the largest NEPCON exhibition in the past. Six exhibitions in one, and strive to build a connected platform for the electronics manufacturing industry. As an international quality exhibition for the electronics manufacturing industry, 800 exhibitors and brands from 38 countries and regions and 60,000 buyers participated in the NEPCON ASIA exhibition. The exhibition also specially invites thousands of international buyers to the super-vigorous Asian electronics manufacturing market to fully explore the purchasing power of overseas markets.
As a high-end paste printer that produces the best quality and best service in China, the laser marking machine leads the brand production, research and development, and sales of Right Company (Booth No .: 1A61) bringing the latest fully automatic laser marking machine G400H, G510 and high-speed, high-precision automatic solder paste paste printer A9.AT-BTB and other products were unveiled at NEPCON ASIA 2019. The crowd at the booth was like a crowd of people, rubbing shoulders, and the event was unprecedented.
Go straight to the exhibition site▼
Many professional audiences came here, and the staff at the scene were enthusiastic, the atmosphere was high, and the bustling was extraordinary.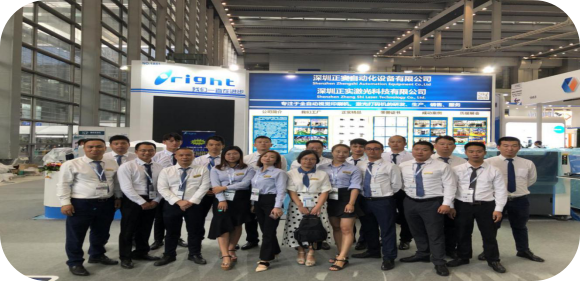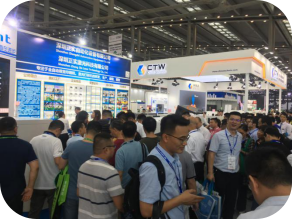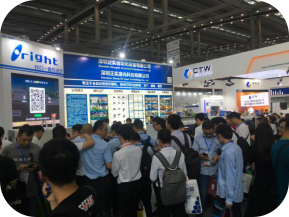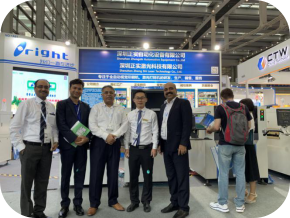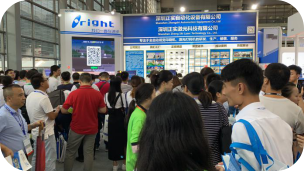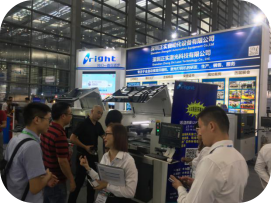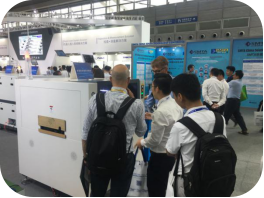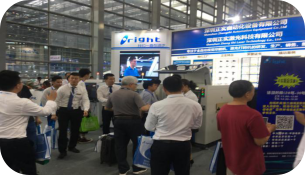 Wonderful moments of exhibition activities▼
In order to give back to new and old customers, Right Company prepared exquisite gifts, Huawei mobile phones, Huawei tablet computers, and Xiaomi smart speakers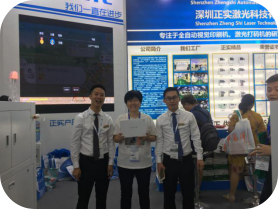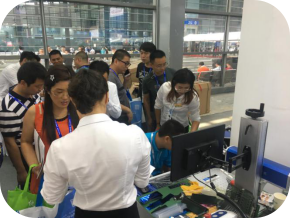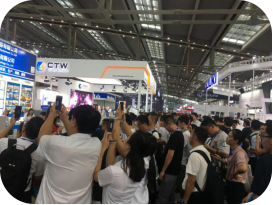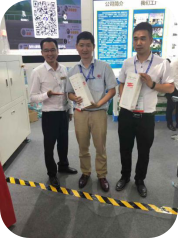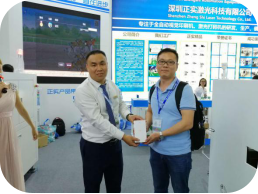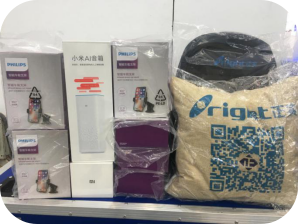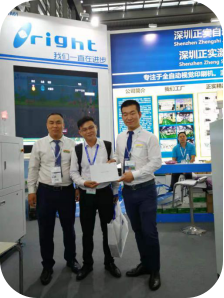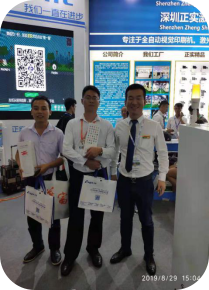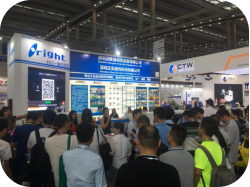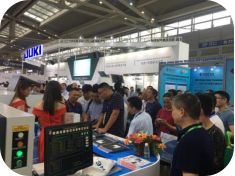 Overseas buyer group visited the factory▼
In response to the purchase intentions of overseas audiences, under the careful organization of the organizer, Right Company attracted a group of overseas buyers to visit the factory of Right by virtue of its absolute advantages.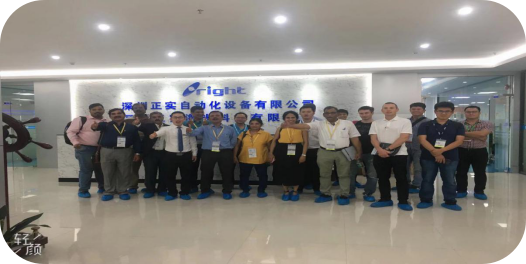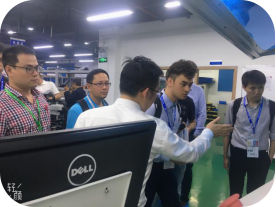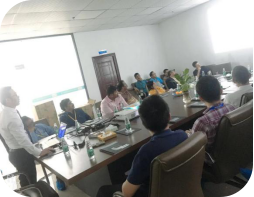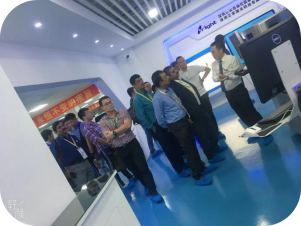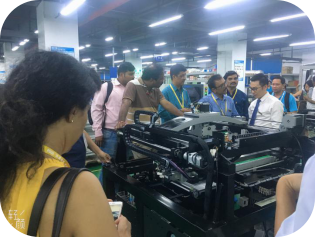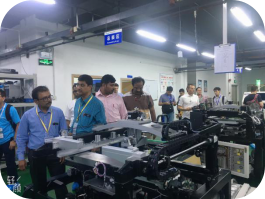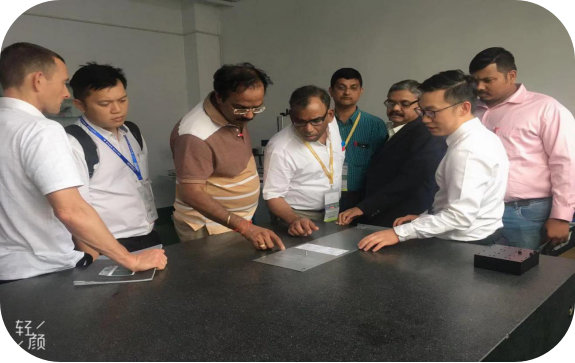 Introduction of some models in the booth▼
Fully automaticPCB laser machine G400H
Features:
l It can be turned internally while achieving the coding requirements on both sides of the PCB.
l It can automatically engrave the QR code on the surface of various inks such as white oil, green oil, black oil and copper materials.
l It can automatically generate two-dimensional codes from raw material procurement, production process and process, product batch, manufacturer, production date, product destination and other information, and automatically engrave on the PCB surface by laser to achieve product traceability and management.
Advantage:
1)No consumables 2) No copper damage 3) No labor 4) Mistake prevention 5) Permanent 6) Anti-counterfeiting
7)Comply with AIM-DPM standard, fully connected with factory MES system。
Automatic solder paste paste printer AT-BTB features:
1)Fast printing speed Short Cycle Time 2) High printing accuracy 3) Good cleaning effect 4) Good solder paste forming degree.
The three-day exhibition has been perfectly closed, but Right 's light will only shine more and more.
The company's participation in this exhibition further expands the company's popularity and influence in the same industry, and at the same time further understands the product characteristics of advanced companies in the same industry, so as to better improve its product structure and give full play to its own advantages. In addition, China's electronics industry is in the process of accelerating structural adjustment and kinetic energy conversion. Structural adjustments in traditional industries such as mobile phones, computers, and color TVs are trending toward high-end and intelligent development of industry products. Smart phones, smart TVs, smart wearable devices, smart home products, virtual reality devices, unmanned driving, artificial intelligence, drones, smart health care and other emerging fields, a large number of innovative enterprises and technologies will emerge in China And applications are in a leading position in the world. In the smart market, In the second half of 2019, these high-end new technologies and products will drive new consumption points. Right uses the breath of the exhibition to accelerate the pace of R & D, manufacture more advanced equipment serving the electronics industry, and make contributions to the future for smart factories, intelligent manufacturing, and China's power. Create more quality products to serve the broad masses User friend.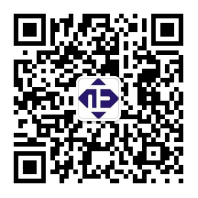 Factory address:Building B, Feiteng Industrial Park, No. 8, Huanzhen Road, Shajing Street, Baoan District, Shenzhen
Phone: 0755-36698520 Fax: 0755-36698501
URL:www.zs-smt.com www.right-laser.com www.zsprinter.com