Dear friends
Hello everyone!
Time flies, and the company has gone through five springs and autumns. Right is one of the leading brands from obscurity to high-end paste printer and laser marking machine. The development speed is astonishing, and the achievements are eye-catching. This brings together the wisdom and sweat of all Right people. It is also inseparable from the trust and support of our customers to supply friends in the business world. Thank you very much. Bai Biwei, due to lack of experience in the initial stage of entrepreneurship, the contract signed with Zhongweixing was not rigorous enough, and no reciprocal terms for late delivery and late payment were signed, resulting in a contract dispute with Zhongweixing. Today, a statement is issued through the company's official website. For the details of the lawsuit, the majority of friends can log in to the China Judgment Documents Public Website http://wenshu.court.gov.cn for inquiries. At the same time, we also thank Zhongweixing Company for letting us grow and progress.
The statement is as follows: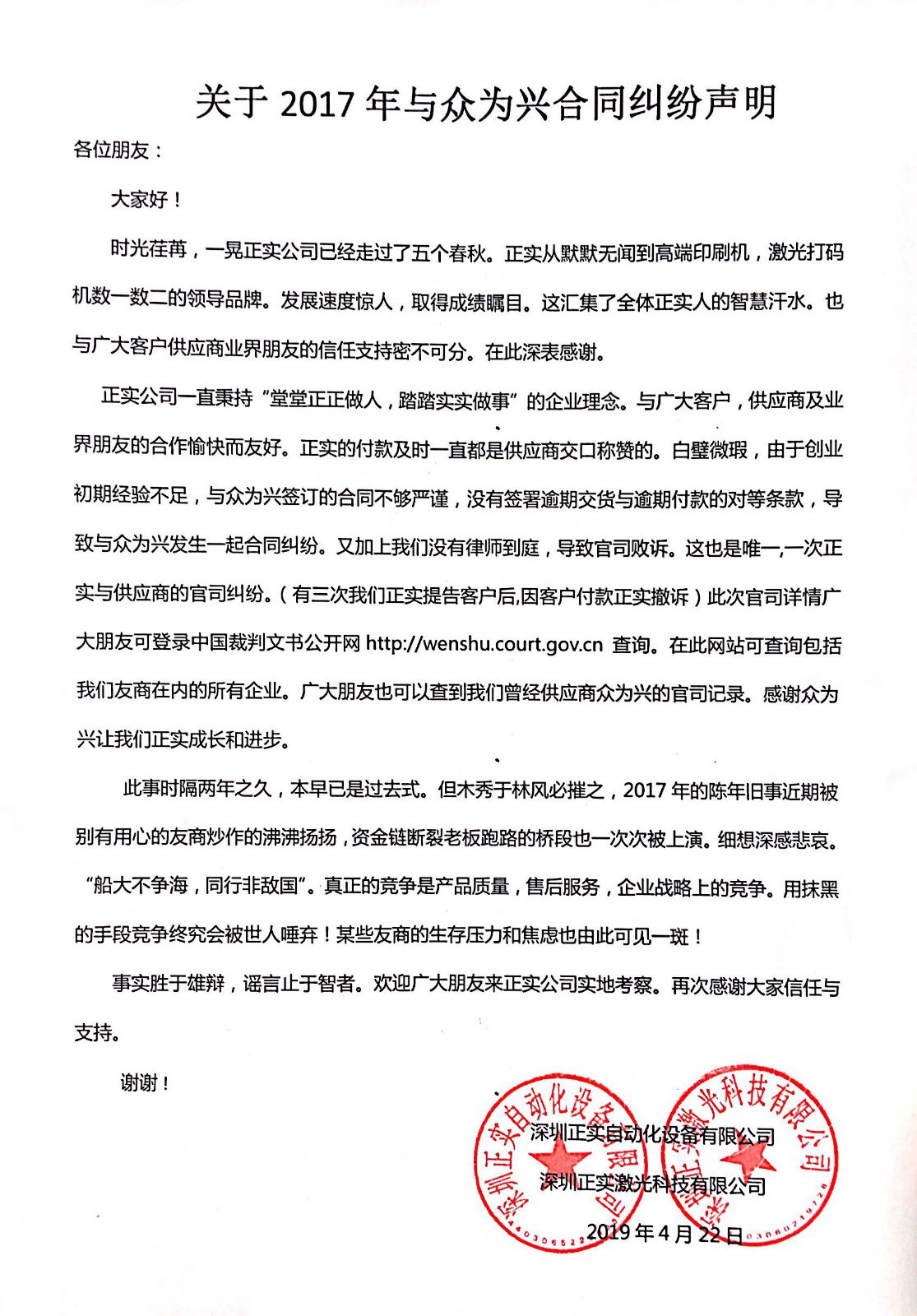 For specific details before and after the case, please download the following court documents.
Shenzhen Zhongweixing Technology Co., Ltd. and Shenzhen Right Automation Equipment Co., Ltd.....docx
Shenzhen Zhongweixing Technology Co., Ltd. and Shenzhen Right Automation Equipment Co., Ltd.... (1).docx